Waiting in Wonder Book Launch Excerpt 2 and a $200 Spa-finder gift card
Hello all, thanks for joining me this week as I introduce you to the heart of my new book, Waiting in Wonder: Growing in Faith While You're Expecting. 
As I share in the introduction to the book, biology has long fascinated me. And throughout my first and second pregnancies as I poured over the stunning details of how God formed and fashioned a fearfully and wonderfully made creation inside me, I couldn't help but find my heart moved to praise Him! Not every devotional entry in my book goes into the biological aspects of development, but I wanted to share with you at least a few that did because I really believe that allowing your heart to truly wonder is often a very natural prelude to praise. (Click to tweet). Unfortunately, we are often too busy, too cynical, or too self-absorbed to stop and notice God's handiwork in creation and let the artistry, wisdom and complexity move us to praise. Whether or not you're expecting, I hope you'll find the details of this entry as fascinating as I did and that it will move your heart to praise!
This entry comes from week 11, the week I'm just finishing in my pregnancy (did you miss our announcement?)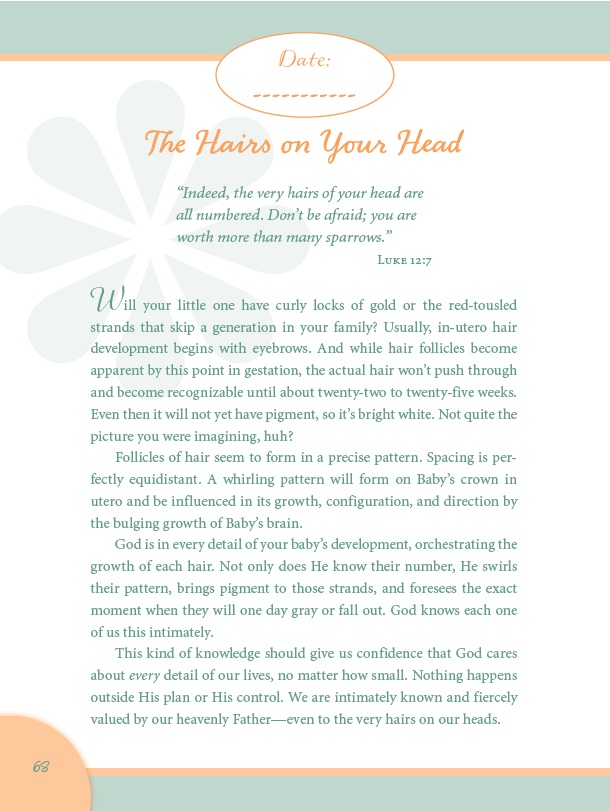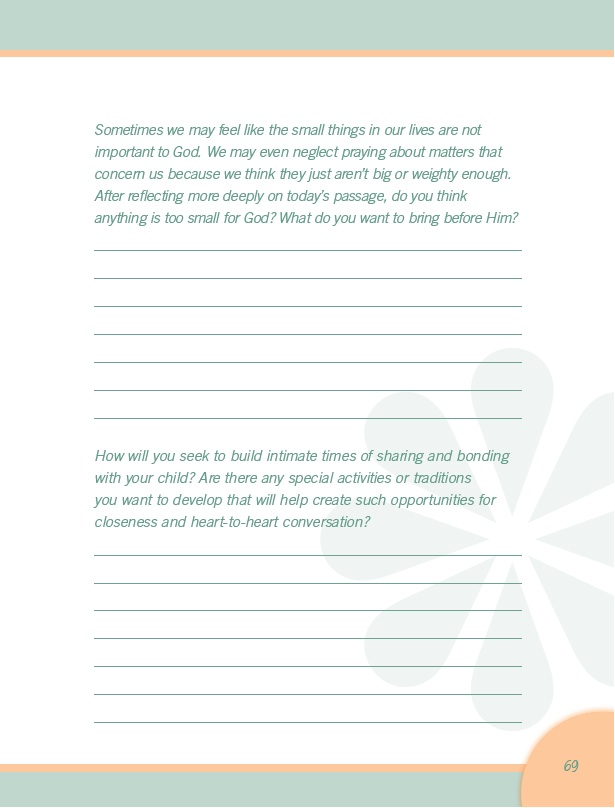 Thanks so much for reading! I hope if you've liked what you've seen you'll order a copy for yourself or as a future gift.
And now for today's giveaway. As I was thinking about how God knows the hairs on your head and thinking about how I'd like to shower mommies this week with some love, I thought, how about I send a special winner to a salon or spa of her choice (of course, you don't need to be a mommy or even a female to enter–and I'm sure there are quite a few awesome husbands out there who'd like to win this sweet prize for their sweet wives)! So that's how we came up with the idea of a $200 www.spafinder.com gift certificate. So without further ado, here's your chance to win:
And if you didn't enter yesterday, the iPad mini giveaway, click on over to do so! And share both with your friends! Up next? A Nikon Coolpix L810 Digital Camera (with video recording capabilities).  Wish I could enter!