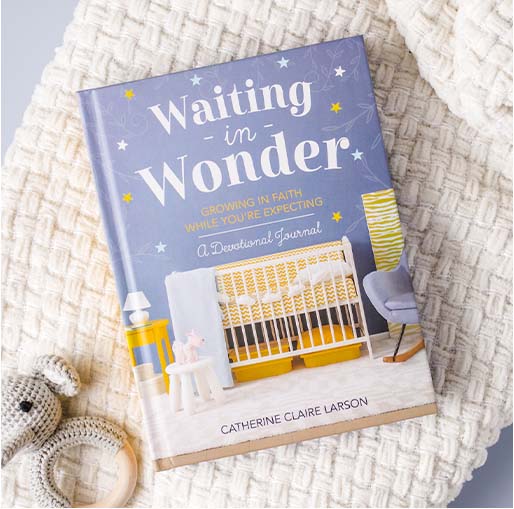 Pregnancy is an exciting time. You don't want to forget a single moment of this journey. Waiting in Wonder inspires you to create a memory book to treasure for years to come. You'll feel the comfort of God each day with devotions and Scriptures selected especially for moms-to-be. And the journal entries, prayers for baby, and dreams for the years ahead will be a reminder to your son or daughter that you loved and prayed for him or her even before birth.
AVAILABLE AT THESE RETAILERS
WHAT OTHERS ARE SAYING
This is a book I wished someone had given to me in the beginning. In all my children's holy beginnings.
ANN VOSKAMP, Author of the New York Times bestseller One Thousand Gifts

Waiting in Wonder will point you in exactly the right direction: preparing your heart as you prepare your home to receive new life. What a marvelous gift to give—to yourself, your growing child, or any expectant woman you may know.
GARY THOMAS, Author of Sacred Marriage and The Sacred Search
Waiting in Wonder is the perfect preparation for motherhood—part instruction manual, biology lesson (in the sweetest way), and spiritual journey.
MARY DEMUTH, Author of Ordinary Mom, Extraordinary God
Catherine has skillfully crafted a journal that will enlighten, inspire, and educate "mothers to be" for this momentous journey of motherhood. It leads mothers to understand the profound call God designed for women: to give birth, life, and love to precious children, whose souls will live throughout eternity.
SALLY CLARKSON, Conference speaker, ministry leader, author of Mission of Motherhood
DOWNLOADS