We've been on the road for almost three weeks, traversing Ohio, Tennessee, North Carolina, and Virginia. And since the laundry pile looks like Everest, I'm digging up a little piece I wrote last September when I was just thinking of getting the blog off the ground. Hope you enjoy.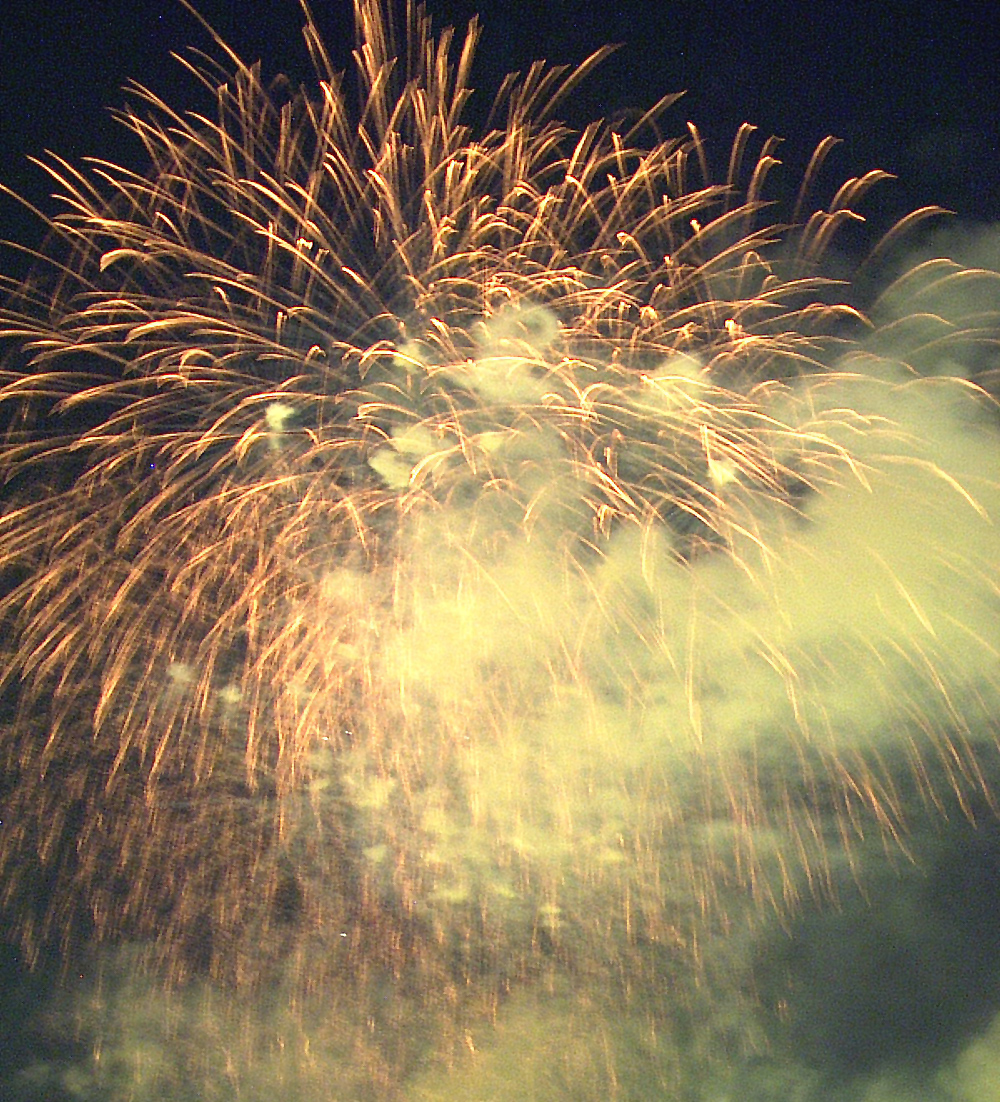 Aglow in Wonder
"Boom!" I let my fingers fall toward his face again in a pretend sprinkle of light. Baby boy erupts in cackles and giggles. He pleads, "Fireworks again, Mama! Again!" It's been over two month since my two year-old saw his first fireworks display, and yet he still begs for this nightly bedtime reenactment.
My hands go up in the air again above his crib, above that sweet face upturned in pure delight. "Boom!" I say with as much gusto as a tired mama can muster, letting the pretend light of my falling fingers cascade on his face again. More squeals and glee. I could do this all night–his face, his laughter: he is the dazzling display I could watch over and over again.
What father or mother does not delight in the joy of his or her child? Jesus put it this way: "Which of you, if your son asks for bread, will give him a stone? Or if he asks for a fish, will give him a snake? If you, then, though you are evil, know how to give good gifts to your children, how much more will your Father in heaven give good gifts to those who ask him! (Matthew 7:9-11).
God loves to lavish His good gifts on us. He loves to see us light up as we see the redbud tree ablaze in autumn or a Lenten Rose blooming in defiance of winter. He loves to delight us in the crackle and smoke of a fire or the warmth and strength of a hand clasped round our own. Surely these and so many like them are God's good gifts for us to enjoy. So much goodness He lavishes upon us. But it all dims in comparison to the very best gift He has to give—the most lavish of all His gifts–His Son. What a radiant light! To contemplate the glory of Christ, the glory of salvation; He dazzles the senses. He lifts our gaze in awe. He illuminates everything around Him.
One Fourth of July, a few years before I was married, I had a small moment of revelation. Sitting under that black canvas of sky, watching beauty splash and stream in vivid hues of cobalt, red, and violet, it suddenly dawned on me to think of the whole scene from a different perspective. On one night a year, millions of faces turn upward: the young, the old, the cynical, the hopeful, the jaded, the weary. For a brief moment, all eyes sparkle with anticipation, faces brim with childlike joy, and small gasps, oohs, and ahs punctuate the silence of held breath. The heavens must certainly have the more glorious display at that moment; the glorious display of both light and the light reflected in our changed countenances; what a sight it must be.
But what does this ephemeral, brief blip in time, whisper? What will change us—not our countenances, but our souls? Not for a moment, but for eternity?
Do you see it? The fireworks even angels bend low to see: the glory of God revealed in salvation (1 Peter 1:12).
Glory is a difficult word to understand. Though we can't fully understand what God's glory is, in Scripture it is often revealed to us in part through displays of light. Moses came down from the mountain after meeting with God, his face beaming with radiant light. It was so bright that the Israelites had to put a veil over Moses' face. The glory of the Lord preceded the Israelites in the wilderness wanderings in a pillar of light. When the disciples saw Jesus on the Mount of Transfiguration, he radiated with a brightness like nothing they had ever seen before. And the apostle Paul tells us in Second Corinthians, "And we all, who with unveiled faces contemplate the Lord's glory, are being transformed into his image with ever-increasing glory, which comes from the Lord, who is the Spirit" (3:18).
The purity, intensity and brightness of light somehow serve as an illustration of the glory of God. And what does this glory do? It transforms everything around it. And the most stunning of all transformations is salvation. Light splashes across the blackness of a human soul, not just for a moment illuminating it, but for eternity transforming it.
I'm taken back again to my son's face. Each night he remembers the splendor of light. And as humble as our nightly re-enactment might be, it changes his countenance. He lights up in the light.
What a simple lesson I take from him! Remember. Be delighted. Shine.
Our faces aglow are the Father's delight.