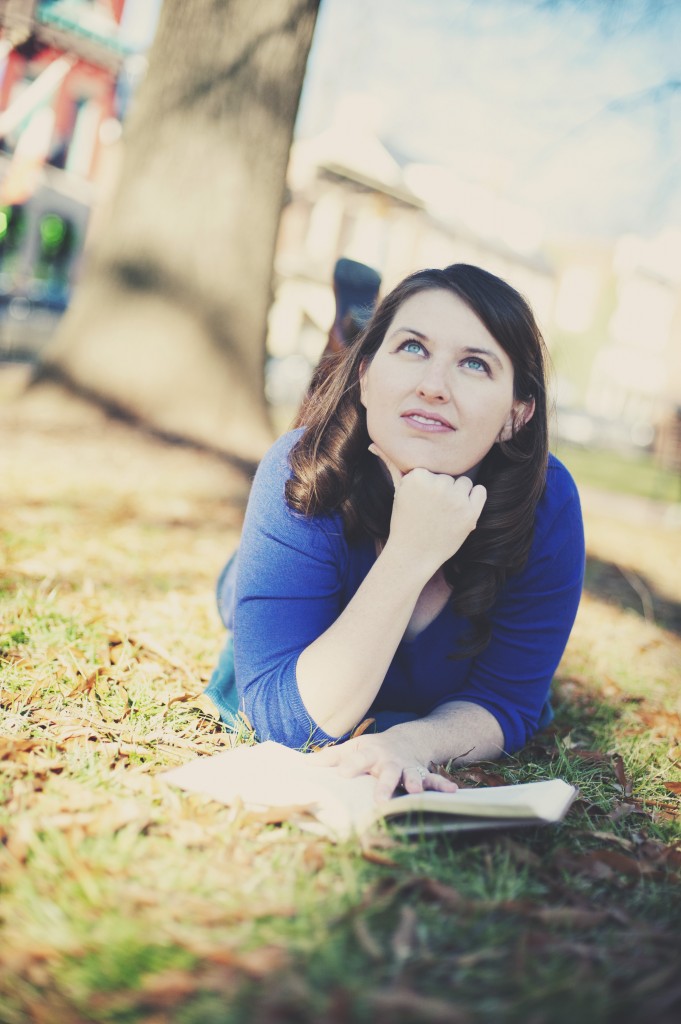 Thanks for following my crumb-trail of words here to this quiet little plot in cyberspace, to this place which I hope will be full of words of grace and beauty and truth.
Your presence here with me is a gift—a gift I promise not to take lightly. And that's why I've been bold to pray that I would only offer you words that truly matter, ones which will regularly steal a resounding "yes" from your heart and somehow move us both to throw off our fears and follow more recklessly after our sure and steady guide, our trailblazer, Jesus Christ.
And that is what I'm doing here. In these blog posts, I hope to consistently invite us both to a deeper, more fearless faith. My heart yearns for this: to know God more deeply, to walk with him in confidence even when the path ahead is dark. And it yearns for you too, that you might know the fierceness of God's love for you, the richness of His mercy, and the confidence you can have as you lean into grace and step out in faith.
As I've thought about what it takes to venture forth in such confident faith, again and again I come back to knowing the heart and character of our God. The more we know Him, the better we understand His good heart for us. The more we trust His heart the better we are able to follow with courage and laughter at the thought of days to come (Pr. 31:25).
And that's where "Live Expectantly" begins. I'm not so naïve as to think that those who follow Christ have only health, wealth, and riches ahead of them. The Bible tells us clearly that as we follow Christ we can expect trials, suffering, and even persecution (Jn. 16:33, Mt. 5:11, Jn. 15:20). In this world, we will have trouble and as I walk this walk of faith, I live expecting this.
But I also live expecting that God's grace will be sufficient for me in every hardship (2 Cor. 12:9). I live expecting His purposes (whether I see them or not) are in all things that He brings into the lives of His children (Rom. 8:28). I live expecting that joy is possible in Him despite my circumstance (Rom. 15:13). And finally, I live expecting to see Him, not just in the mountaintop moments, but also in the mundane. I live expecting His presence in the midst of raw pain, in the swelling of my deepest joys, in the moments mistaken for ordinary. And most of all, I live expecting His ultimate appearing and His final reign.
This is what it means to me to live expectantly. And as we lean into this adventure He has planned for us may we find ourselves breathless with expectant faith: full of hope, courage and laughter at the days to come.
Leave me a note if you stopped by today. And consider signing up to have these blog posts delivered to your inbox.