Free Nursery and Playroom Scripture Prints
When it comes to expecting a baby, there's nothing quite so fun as decorating the nursery and preparing a space for your little one. This week, I'm celebrating the re-release of my book Waiting in Wonder: Growing in Faith While You're Expecting with a giveaway I've made just for you. I've designed these new FREE downloadable Scripture prints for your nursery, little girl's or little boy's room, playroom, or to give as a gift for your next baby shower or birthday when you sign up for my email newsletter. I can't wait to see how they accent your space, make a great gift for someone you know, or encourage your hearts.
When I was expecting my first baby, I put so much thought and care into decorating the nursery. As a Christian, I wanted to acknowledge the kindness of God in answering my prayers for my child. I wanted to remember each day of my little one's life what a special gift God had given to me. So I lovingly put this verse up in the nursery. It is still one of my favorites for pregnant moms or moms of little ones. It is from 1 Samuel and it says,
"For this child I have prayed and the Lord has granted me the desire of my heart" (1 Samuel 1:27-28). Isn't that a beautiful verse for a nursery, playroom, or child's room to remind you and your little one how God gives good gifts?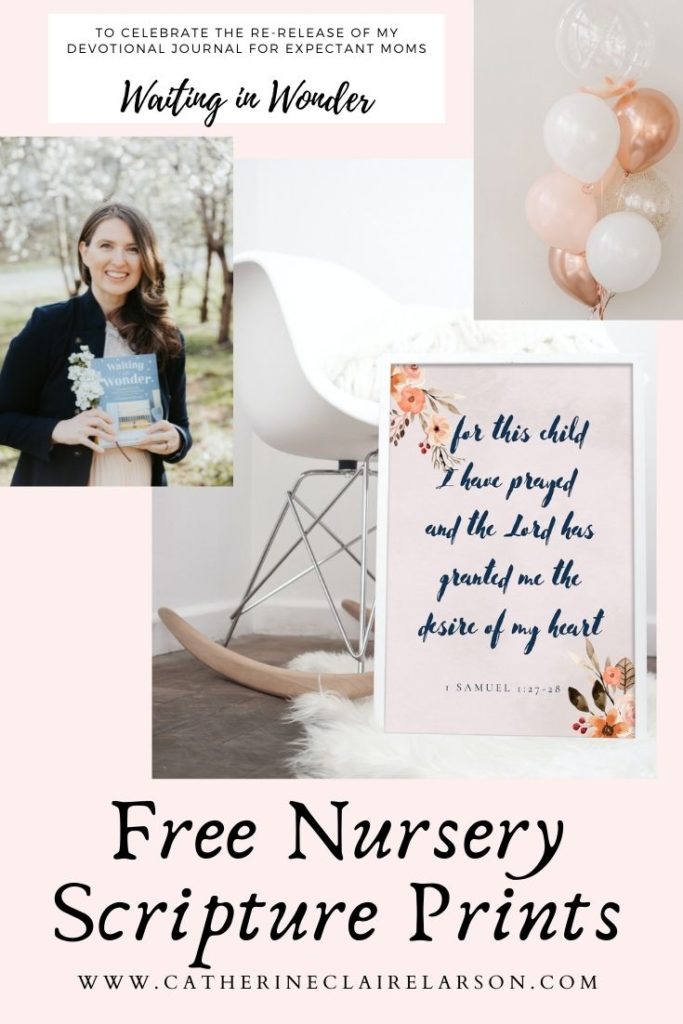 As my sons grew, I wanted to pick verses that would encourage them to be brave, to dream big, and grow in a holistic way (with God, with man, in mind, and in body). I love how this collection breathes adventure. For this set of free Scripture prints for a little boys' room or adventure-themed room for any gender, I chose these verses:
"The Lord is with you mighty warrior." Judges 6:12

"And the child grew and became strong; he was filled with wisdom and the grace of God was upon him." Luke 2:40

"Be strong and courageous, for the Lord God will be with you wherever you go" Joshua 1:9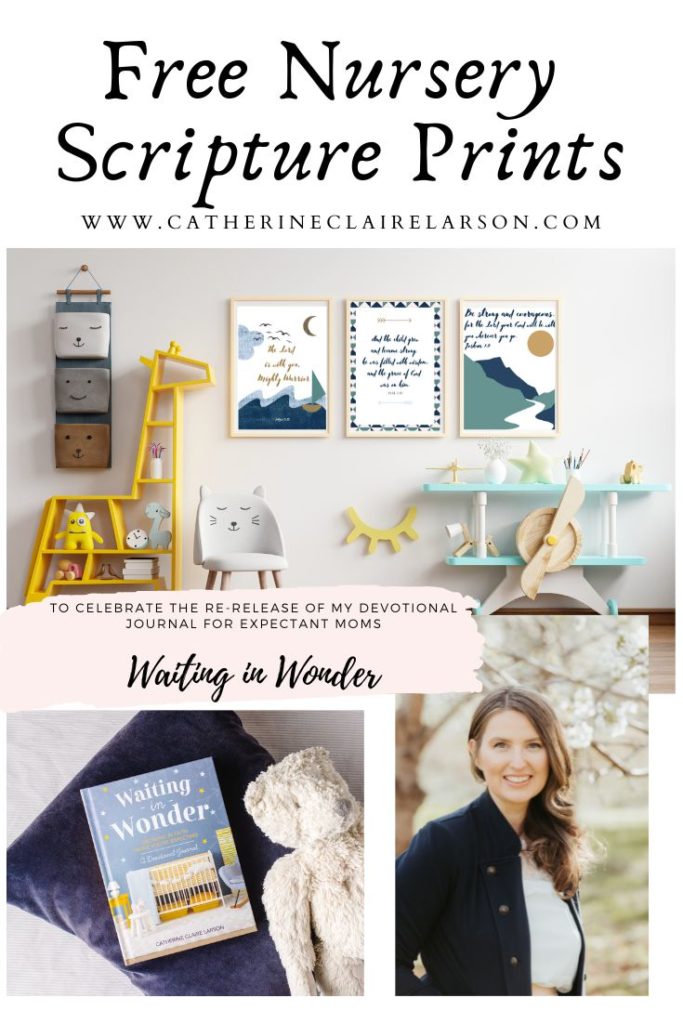 Finally, and perhaps my favorite are these three gorgeous prints for that pink girls room or nursery. Here I wanted to emphasize three ideas: seek–seek first the kingdom of God, grow–grow in grace, and wonder–you are fearfully and wonderfully made. The teepee reminded me of hide and seek–isn't marvelous that no matter how we try to hide, God never gives up on us? He seeks out the least, the last and the lost. He doesn't give up on us. The bouquet reminded me of growth and grace–what a gift it is to grow amidst the gracious gifts of our God. And the mobile reminded me to look up in wonder. God above–the most wonderful being has made your little one and you to be a fearfully and wonderfully made creation.
The Scriptures I chose for these free prints for the nursery were:
"You will seek me and find me when you seek me with all your heart." Jeremiah 29:13

"But grow in the grace and knowledge of our Lord and Savior Jesus Christ. To Him be the glory both now and forever, Amen." 2 Peter 3:18

"I praise you because I am fearfully and wonderfully made." Psalm 139:14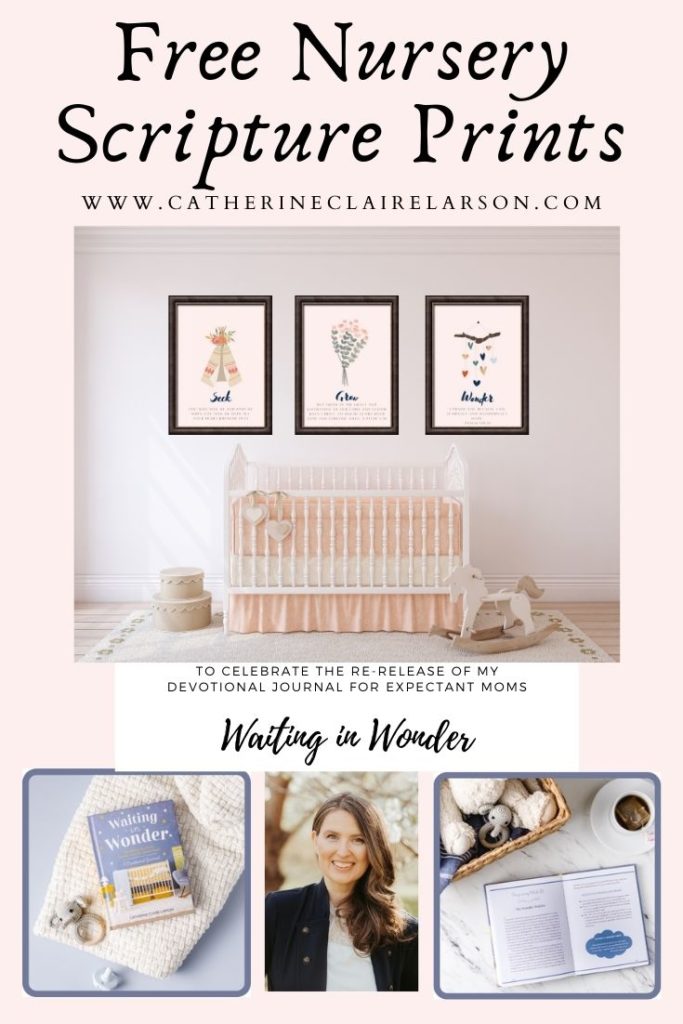 Sign up today and print these beautiful posters for your space or as a FREE gift you can gift at your next baby shower or birthday party! And don't forget to check out my book Waiting in Wonder: Growing in Faith While You're Expecting–it makes an amazing gift for the expecting moms! And please share this! You probably know several people who might be blessed by these free prints or by this book.